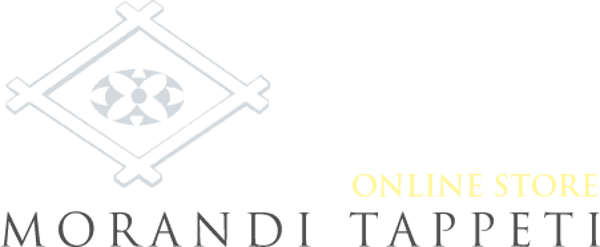 News da Hali Magazine
admin, 12 anni ago
0
2 min

read
795
Le Novità dalla Rivista Hali
Asia House in London is celebrating the year of Tiger in its current exhibition 'The Tiger in Asian Art', which is open until 12 February 2011. The exhibition includes objects in every conceivable medium from every Asian culture. Five themes are explored in the show to explain why this potent symbol has such an enduring legacy in Asian culture and its art: the tiger as a hunted animal, a material power, a folk hero, a protector and a spiritual power. The objects are on loan from various public and private collections and includes this wonderfully graphic 17th/18th century Ningxia tiger rug from John Eskenazi.
This examination of the role of the tiger in different Asian societies also allows the curators to highlight the plight of the tiger throughout Asia alongside its spiritual and cultural significance.
January is a busy time in Brussels, which will be hosting four major events at this time: the oriental and tribal art fairs, BOAF and Bruneaf, the fine art and antiques fair, BRAFA, and the opening of the new Brussels gallery of textile specialists Dumortier on 19th January at Le Sablon, 37 rue des Minimes.
Its owners Jacqueline and Marc De Bolle, who also have a gallery and conservation facility in Antwerp, wanted to have a gallery in the capital after participating at their first Bruneaf in June 2010. Although they consider that Belgium is still 'discovering textiles', the gallerists energetically promote textile art through a wide and interesting variety of themed exhibitions that show as many facets of the medium as possible, from the iconography through to the different techniques. Previous exhibitions have covered Caucasian carpets, Pre-Columbian textiles, African textiles, silk textiles , Chinese Minority textile, and now for the opening of their new premises "Coptic and Islamic textiles" including approximately 40 pieces from the Coptic to Fatimid to Mamluk periods, all conserved and professionally mounted.
For more information, call +32 32 39 14 00 or visit http://www.dumortiertextiles.com/
There is another new fair on the London block, and this time it is just for rugs and textiles. The first London Antique Rug and Textile Art Fair will take place on 31 March – 3 April 2011 at The Showroom, 63 Penfold Street in northwest London. Exhibitors will include Tony Hazledine, Christopher and Angela Legge, Aaron Nejad, Owen Parry, Andy Lloyd, Joss Graham, Josh Lumley, Persian Carpet Studio and Oxianna Books. Let us hope it proves successful and becomes a regular annual rug event.
Related posts